Business Intelligence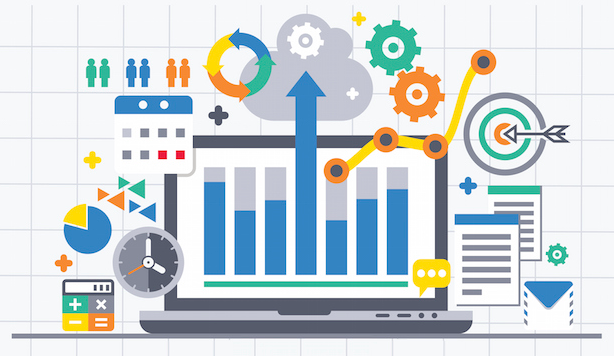 To each organization, Business Intelligence can mean something different. To us, it's simple: Empower business users by giving them knowledge to allow decisions based upon real, hard facts. Whether this means predictable, operational reporting or interactive ad-hoc analytical tools or monitoring and measuring Key Performance Indicators in a dashboard, the end result is the same – provide business users the right level of information to allow them to make better decisions.
Business Intelligence (BI) success requires expertise that goes beyond the upgrade and installation of software products. It requires the ability to keep a "holistic" view in mind. It requires the objective ability to create an "as is – to be" road map that leverages any suitable existing components in a final solution. Additionally, it requires expertise in Business Intelligence, Data Warehousing, business process, performance measurement, data modeling, and project management, as well as BI software.
The real power within Business Intelligence is the ability to clearly share accurate, meaningful data for a given system or organization from a single reliable source. Organizations capability to access relevant, integrated data helps empower them to make more intelligent business decisions. Data Quality is an essential enabler of an organization to take full advantage of its information. Establishing a structure of relationships and processes provides for accountability, ownership, and stewardship of quality data at all levels of the organization.
How can Bravens help my organization?
We specialize in helping organizations determine how to get information into the hands of the appropriate business personnel. To us, Business Intelligence is both an applied science and an art. We do not just ask you for your requirements. We envision and strategize, within your constraints, the most dynamic solution possible to give decision makers better access to information. Then, we apply our science and methodology to a variety of solutions such as pulling disparate, incomplete, and unclean data into a Data Warehouse or developing an integrated Dashboard, Query & Analysis, and Reporting solution.Our consultants, many of whom have 'Big Four' experience, not only understand the technology, but also have the experience to apply proper planning, structure, and change management around an engagement. To ensure our clients receive our companies knowledge, lessons learned, and best practices, Bravens teaches an internal BI class to our consultants focusing on several BI technologies.
Our BI Strategy is broken down into the following steps:
Initial Project Planning and Analysis – Initial Project Planning focuses on understanding the desired outcome and creating a project plan for the Strategy development.
Requirements Definitions: Interview, Inventory, and JAD – Requirements Definition focuses on analytical requirements at all levels. High-level requirements are captured through a series of interviews followed by Joint Application Design (JAD) sessions.
Data Conversion and Data Quality Planning – Two critical success factors in any BI environment are data conversion and data quality. The data integration and cleansing process plan will identify gathering and reconciling disparate, dispersed data currently contained in multiple, heterogeneous operational systems.
Complete Plans for BI Strategy Implementation – Leveraging the Bravens Methodology for BI and Data Quality, as well as Bravens estimation models, the project plan for implementation of the Reporting Strategy is developed.
Bravens consultants not only leverage the technological expertise that we currently have, but supplemented it with years of experience, giving them an unmatched technological advantage over competitors. We are extremely proud to have Business Intelligence expertise with the following technologies: